Sewer Studs - Plumbing & Drain Services - Your Local Pipe Lining Experts!
As Plumbers specializing in sewer and drain repairs, we focus on providing high-quality services to residential clients in the Tampa Bay Area.
We are one of the few companies in Tampa to offer trenchless sewer and drain repair, a service that allows us to fix your broken drain or sewer pipes without having to dig up your yard, cut up your concrete slab, or destroy your existing flooring.
We also provide all of the services you normally call on a Plumber for, including re-pipes, water heaters, pipe repairs, drain clogs, and more!
You can rest easy knowing that our company is Licensed, Insured, and has over 300 5-Star reviews across Google and other websites.
NuFlow / NuDrain CIPP Trenchless Pipe Lining

If you're considering doing a Full Drain Replacement (sometimes called a Re-Drain) in a home with a concrete slab, it may be worth your time to have Sewer Studs do an independent evaluation of your existing cast iron pipes BEFORE you cut the slab.
As the Tampa Bay Area's ONLY licensed and certified NuFlow / NuDrain Contractor, we specialize in trenchless CIPP (Cured In Place Piping) Pipe Lining, a highly specialized service that enables us to repair broken cast iron pipes without digging up your slab.
Drain Cleaning (Clogged Drains)
Don't let a clogged drain get you in the gutters - our drain techs have the latest tools and equipment to properly diagnose and clean out any drain line in your home, including your kitchen sink, your toilet, your bathroom sink, or even your main line.
We even offer a Guarantee on our drain cleaning services, something most plumbers won't offer!
Hydro-Jetting & De-Scaling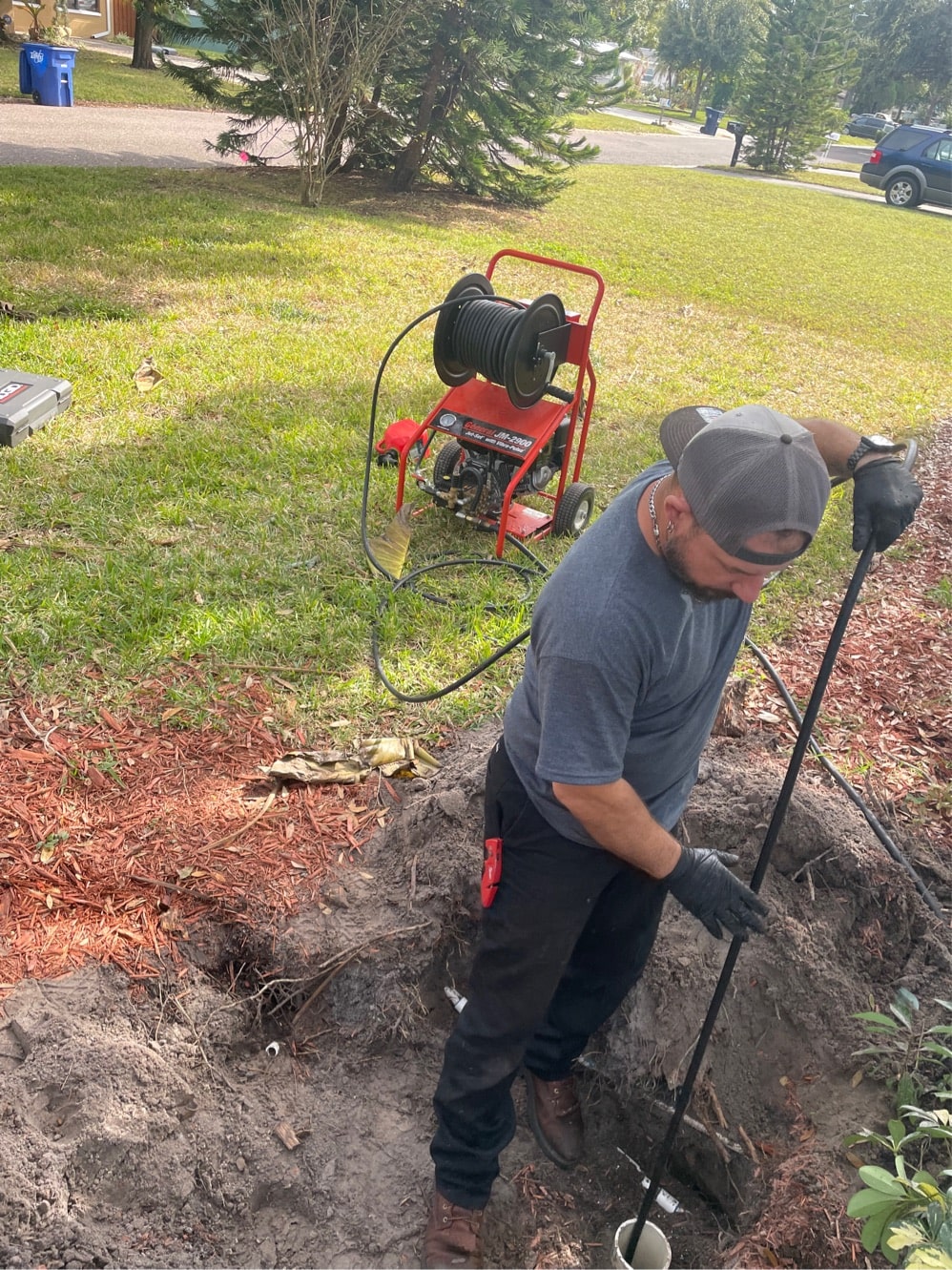 Hydro-Jetting is a process of using a hydro-jetter, a specialty machine that used high-pressure water to clean the walls of the pipe to remove roots, scale, grease, and build-up. Hydro-Jetting is a long-term solution as opposed to snaking, which is a temporary fix to your drain problems.
Sometimes cast iron lines have a high degree of scale build-up inside of them, and a specialized tool called a miller is needed to restore the pipe to proper condition.
Sewer & Drain Camera Inspections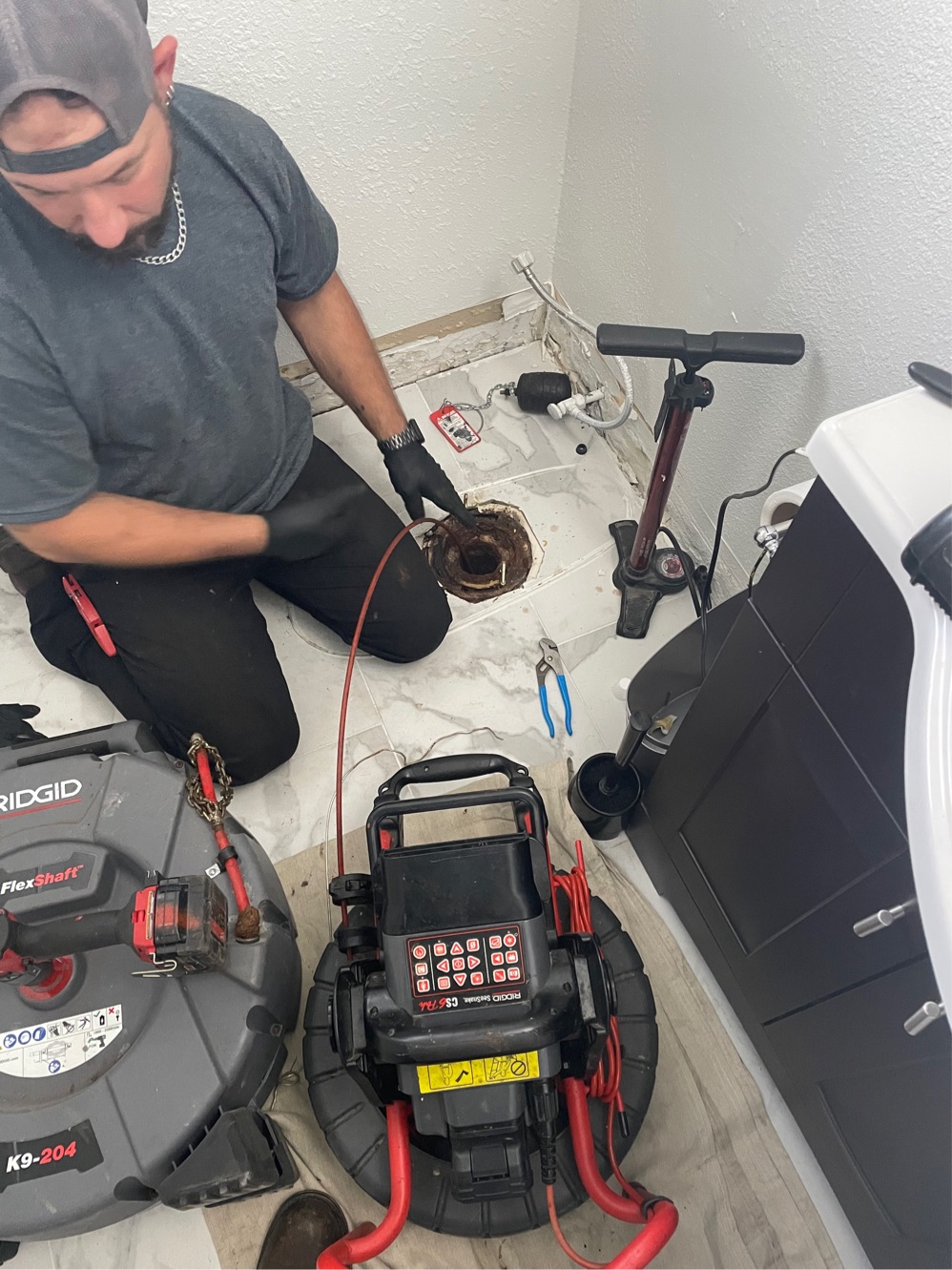 A sewer or drain camera inspection is extremely useful when you suspect there may be a problem with a drain line. A camera inspection will allow you to spot any problems inside of the pipe, and come up with an action plan for addressing those problems.

In addition, a camera inspection is extremely useful when considering the purchase of a home. You may be able to avoid buying a home that needs costly drain or sewer line repair or replacement. Don't skip on a camera inspection on your next home purchase!
Drain Repairs
If you have a broken or cracked drain line, you need a plumber who specializes in drain line repair so that you can be assured the repair will be completed on time, on budget, and with minimal mess and stress.
Fortunately for you, Sewer Studs have performed thousands of drain repairs successfully, which means you won't have to worry about problems in the future.
Our Drain Repair services are covered by our no-hassle Guarantee!
Full Drain Replacements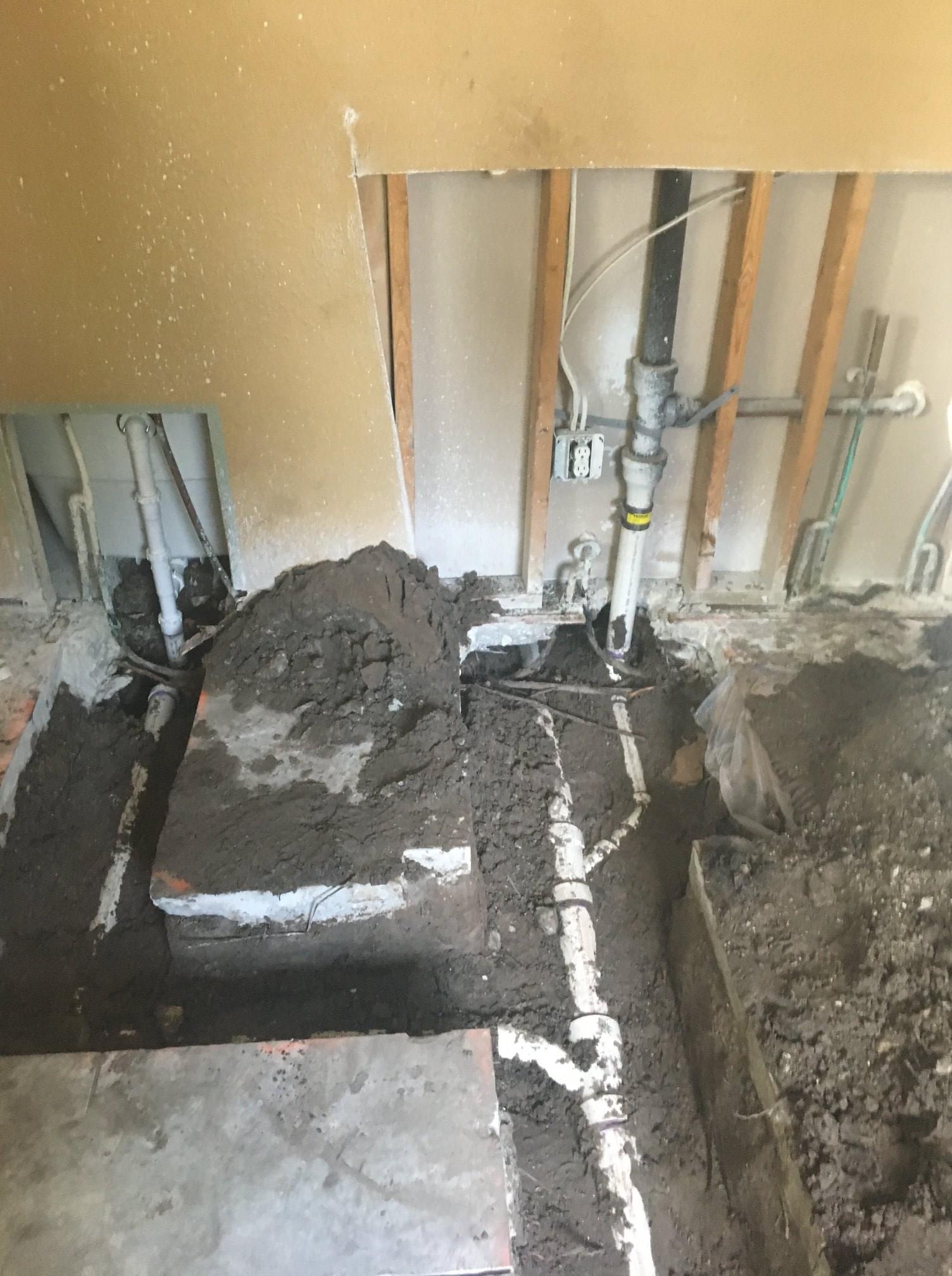 If the drain pipes under your home are severely compromised, a full drain replacement (sometimes referred to as a Re-Drain by plumbers) may be necessary.
Sewer Studs are experts at Full Drain Replacements. Instead of hiring a separate concrete and demolition contractor, Sewer Studs can cut your concrete (with minimal mess), install your new drain system, and pour new concrete back with proper moisture barrier and re-bar support.
All of our Full Drain Replacements are permitted, inspected, and covered by a Lifetime Guarantee.
Sewer Repairs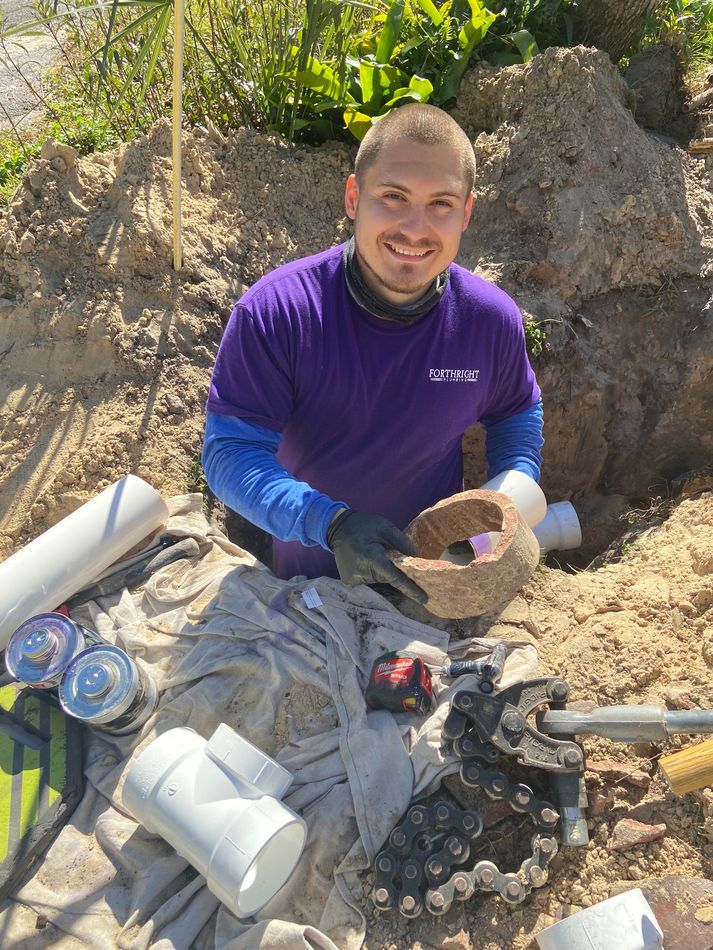 Roots or cracks in your outdoor sewer can cause significant backups and require frequent unclogging.
If your sewer has a section of broken pipe, root intrusion, or back-pitch, our sewer repair experts can perform a spot repair to fix the issue and get your sewer flowing freely again.
Full Sewer Replacements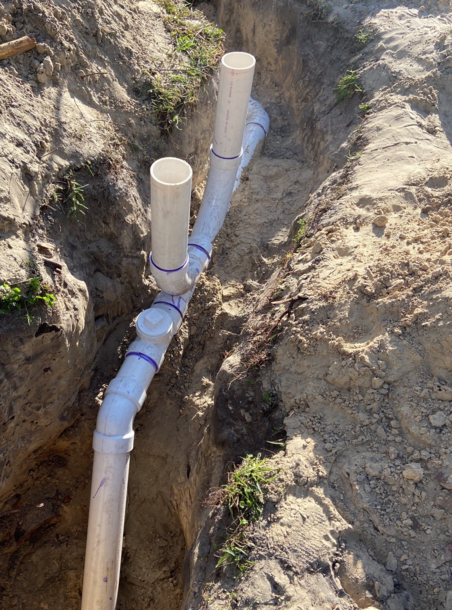 If your sewer has multiple issues or breaks, a full sewer replacement may be required.
Sewer replacement is often a messy job, especially if your yard needs to be dug up.
You can breath a sigh of relief when you hire Sewer Studs to replace your sewer - our installation team will protect your yard by placing down drop cloths, separating rocks and turf from fill dirt, and by doing the highest quality work possible.
All of our sewer replacements carry a 10 Year Guarantee, in an industry where the standard is only 5 years!
Water Heaters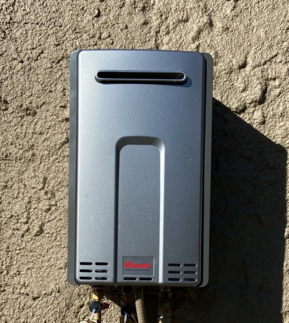 Do you have a water heater that needs repair or replacement? We service all brands of water heaters and tankless water heaters. We also install new water heaters and tankless water heaters and offer a Guarantee on each service.
Water Conditioning / Water Filtration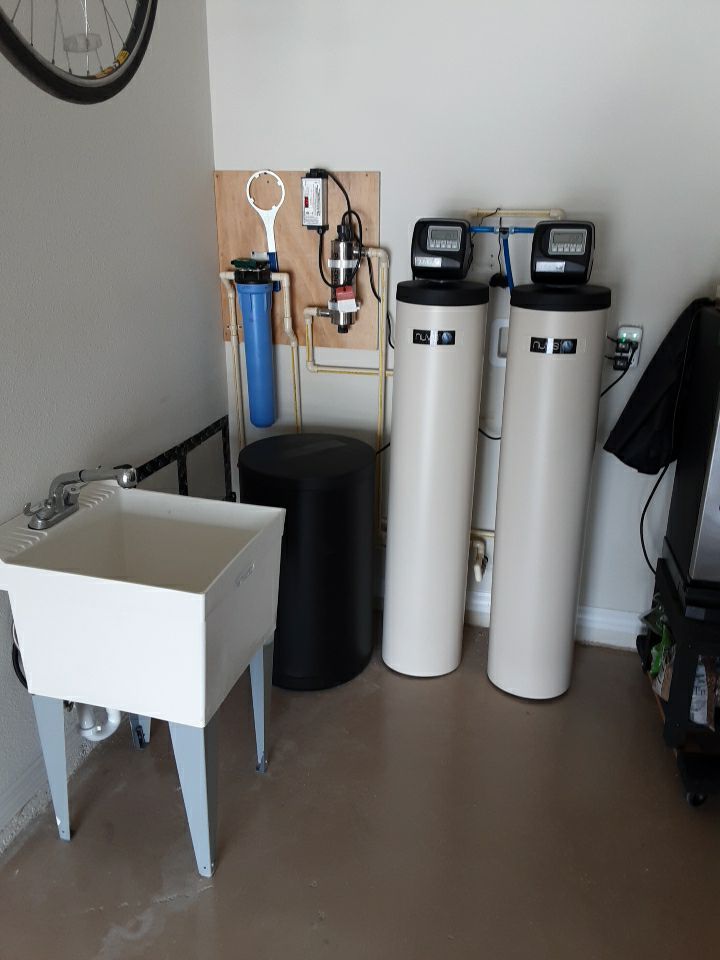 If your water isn't being conditioned, it is likely full of chemicals and minerals that are not ideal for health. We can install a custom-made water conditioning system that will remove chemicals, unwanted minerals, and soften your water for high-quality water that is drinkable right out of your faucet tap.
Water Re-Pipes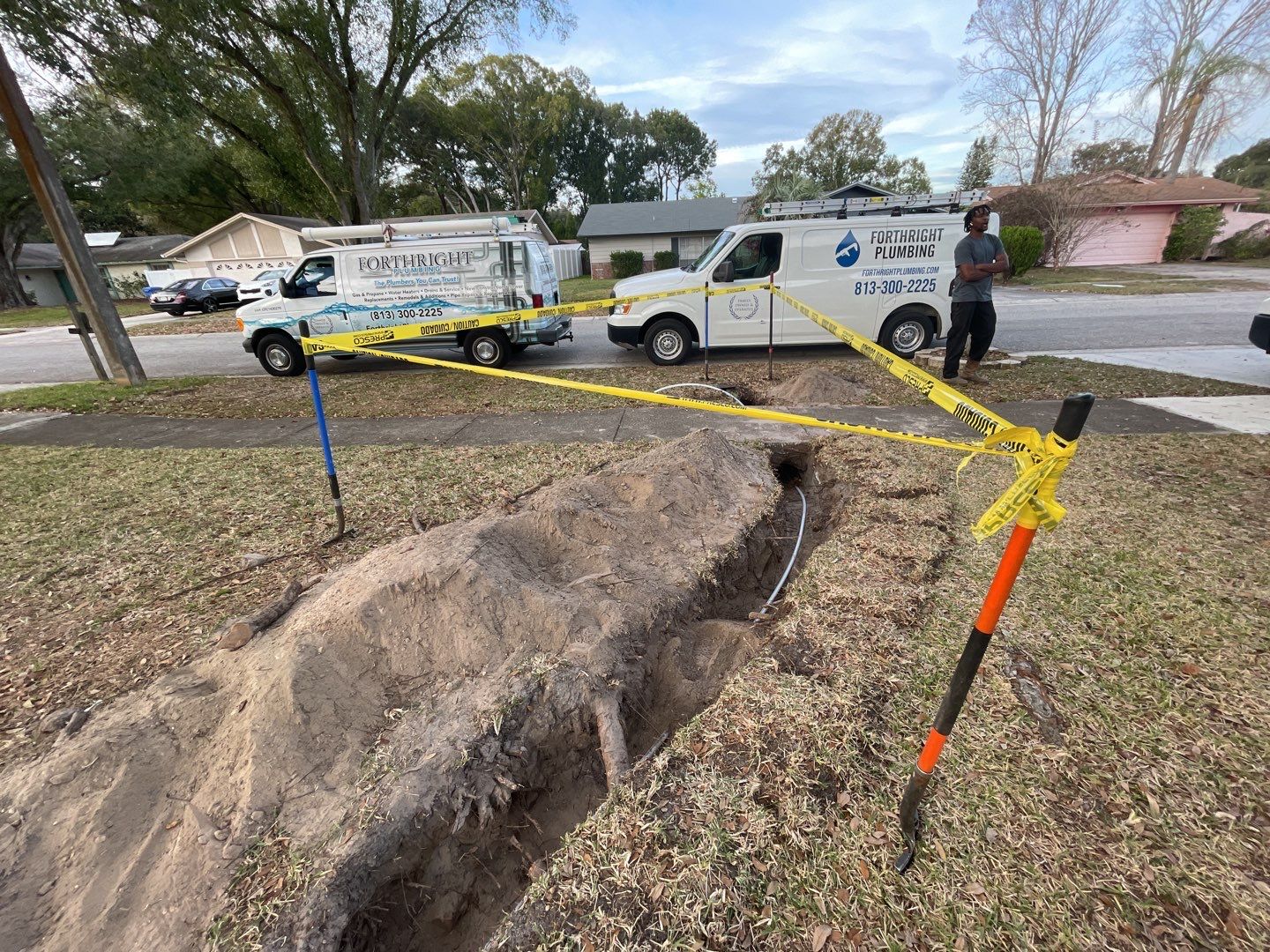 If you have old galvanized or copper water pipes, you may need to re-pipe your home in the near future, especially if you've already had a leak under your slab. Sewer Studs are able to re-pipe your home in a few days, at a competitive rate, and offer a quality product that is covered by a Lifetime Guarantee - which means you'll only have to re-pipe your home once!
Have a question? Need a quote on a project? Fill out the form below and a member of our team will reach out to you ASAP, usually within 24 hours.
Connect With Us
Service Area & Hours Of Operation
Regular Hours:
Monday - Friday
8AM - 5PM
Extended Hours: By Appointment Only
Copyright 2022 Forthright Plumbing LLC DBA Sewer Studs
Licensed Florida Plumbing Contractor | License # CFC1430270